&: FESTIVAL 2013 is OVER!
GRAN PRIX winner is a juggler from Russia Vitaly Mironov!




RESULTS HERE...

&: SVEICIENS no JAKUTIJAS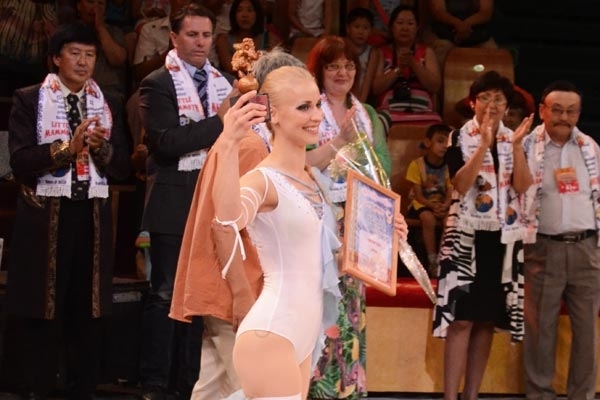 1.jūlijā, Rīgas Cirka māksliniece- gaisa vingrotāja Daiga Vilciņa- izcīnīja Bronzas godalgu Sahas Republikas valsts cirka organizētajā Starptautiskajā jaunatnes cirka festivālā "Mamuntēns-2012".
sikak...
REGULATION of INTERNATIONAL
CIRCUS FESTIVAL
GOLDEN KARL 2016
.DOCX>>>

Fill forms and send to e-mail: cirks@cirks.lv

Technikal and creative questions: kristaps@cirks.lv

If you can't download or save files: ruslan@cirks.lv

- Participant applications will be accepted till December 8, 2015.
- Results will be announced till December 22, 2015.
The Festival Dates:                            Entering Latvia (Riga Circus) - from January 20.
                                                                Competition days in Riga Circus – January 22. - 25.
                                                                Departure from Riga Circus- till January 26.
Festival organizer:           
                State Ltd. "Riga Circus"
Festival organizer establishes the organizing committee, which plans the festival process and select the     participants.
Festival will take place:
Riga Circus, Merķeļa Street 4, Riga, Latvia.
Jury of the Festival:
                Leading Latvian cultural figures;
                Internationally renowned professionals of circus arts.
Conditions for participation:
For participation in the International Circus Festival "Golden Karl-2016" is no age limit;
The festival is open for all genre of circus artists (including animal act);
Participants must fill festival application form and attach copy of a passport or ID card and video of performance in DVD or  www.youtube.com link;
Completed application forms must be sent by e-mail: cirks@cirks.lv or by mail to the Riga Circus (address: Riga Circus, Merķeļa Street 4, Riga, zip code: LV-1050, Latvia);
Participant applications will be accepted till December 8, 2015.
Results will be announced till December 22, 2015.
Additional conditions:
Participants themselves bear the costs of entry and exit (visas, travel expenses, including transportation of props);
Upon requests, Riga Circus prepare all documents necessary for participants to enter Latvia (Invitation for visa);
Riga Circus ensures participants with feeding during the period from January 20 lunchtime till January 26 lunchtime;
During the festival, the contest takes place with presence of the viewer. [Riga Circus reserves the right to set the entrance fee, adjust the program as necessary, broadcast and record live entertainment. Participants have to follow the idea of the festival and prepare necessary equipment and sound for their performance.];
During the festival participants are forbidden to give independent shows and receive money for it;
Festival participants during the rehearsal and performance time have to follow internal regulations and safety regulations set by the festival organizer. Rule breakers will not be admitted to participate in the festival;
Festival participants will be judged by the following criteria:
Technical quality of the performance;
Visual image and the participant's charisma;
Idea of the performance and originality.
The festival prizes:
GRAND PRIX;
Gold, Silver and Bronze Awards;
Public sympathies Award;
Jury members special prizes;
Special nominations
Riga Circus, Merķeļa Street 4, Riga, zip code: LV- 1050, Latvia;
Fax: (+371) 67288289,e-mail:cirks@cirks.lv